By Gift James 

The world is going digital. Which would explain why The Coca-Cola Foundation is supporting Nigerian business women in Lagos with $10,000 grant to acquire necessary digital skills.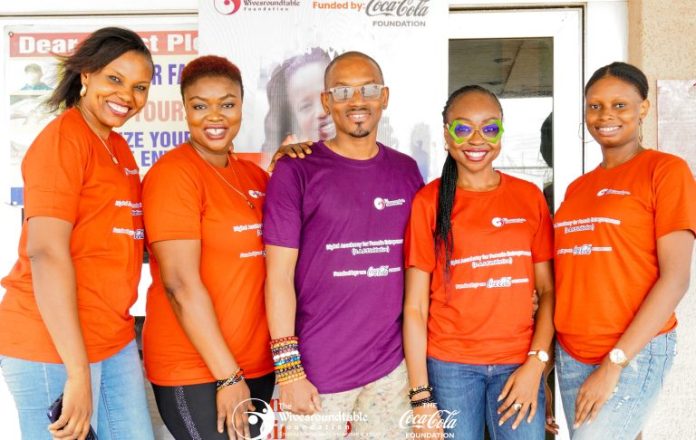 The programme would help boost the overall efficiencies of small businesswomen and to enable them scale their businesses, increase revenue, and create more jobs in their communities.

Amaka Chibuzo-Obi, Founder/Programme Director at the Wivesroundtable Foundation, initiators of the project, said that the Foundation was committed to supporting low income women in their bid to live better lives for themselves, their families, and the society.

"We are committed to making a meaningful impact in the lives of the women in our communities," she said, adding that "having The Coca-Cola Foundation support us in this mandate, is something we will always be grateful for."

The Coca Cola Foundation President, Saadia Madsbjerg, explained that the Foundation would continue to support such initiatives based on its legacy of driving community wellbeing in Africa through grants to non-profit organizations for social impact programmes.

"We are thrilled to partner with Wivesroundtable Foundation as they work to bridge the digital divide by empowering middle-aged female entrepreneurs to upscale their business operations and thrive in a competitive landscape," Saadia Madsbjerg said.

She said that the number of female entrepreneurs in Nigeria had increased over the years due to opportunities made available to women.

The president said that the initiative also reflected a pillar of the system's African sustainability platform meant to economically empower women and youth entrepreneurs in Africa.

Sadia opined that through its unique style of education, the initiative was designed to increase the interest of women in technology and the utilisation of digital tools which would help create more digitally savvy women, reduce inequality in the digital space and boost income.

She added that the initiative would take the women through a curriculum encompassing an introduction to social media, social media strategies as well as digital marketing.
It's a new day in business and especially for women owned businesses in Lagos. With the Coca Cola Foundation support, the digital push would move the needle for many hitherto struggling businesses to begin a new life cruising at a much higher altitude.