Gift James

The Nigerian LNG flagged off the second phase of its multi billion naira Hospital Support Programme with which it hopes to help to improve healthcare delivery in the country.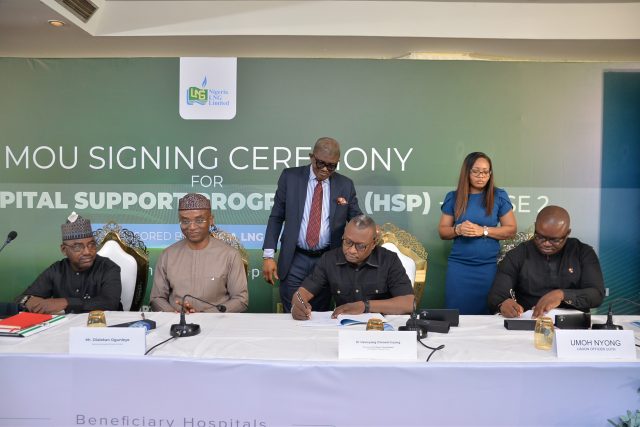 This phase was sealed with the signing of a Memorandum of Understanding (MoU) with three University Teaching Hospitals: the University of Jos Teaching Hospital, the University of Port Harcourt Teaching Hospital and the University of Uyo Teaching Hospital.

At the signing ceremony which held in Abuja, NLNG, through its Deputy Director, Olalekan Ogunleye, also announced that it has concluded plans to extend its interventions in 2024 to University Teaching Hospitals in Asaba, Nnewi and also to Bauchi, the initiative is part of the company's contribution towards building a better Nigeria, Ogunleye noted.

In drilling down to specifics, Mr Ogunleye disclosed that the University of Uyo Teaching Hospital would get a twin-suite operating theatre; the University of Jos teaching hospital would get an Accident and Emergency Care Unit, while for the University of Port Harcourt Teaching Hospital, it would be a renal facility.

Mr Ogunleye was categorical in his promise that "All these will be completed and commissioned within this year 2023." This was made alongside the promise "the four outstanding (projects) for Phase 1 we will complete them and commission them this year"

The initiative by the NLNG has been roundly commended by stakeholders in the health sector. Osagie Ehanire, Minister of Health, urged other organisations and stakeholders to toe the NLNG path of partnering with the government to fill the gaps affecting the delivery of effective and efficient healthcare services to the citizenry.